An Interview with Mumtaj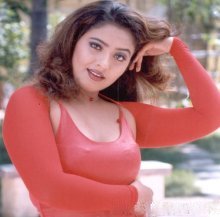 Mumtaz- When people saw her in 'Monisha Yenn Monalisa', they wouldn't have imagined that someday films would run just because they had songs featuring her. Though 'MYM' was her launch vehicle, she hit stardom with her provocative number in 'Kushi'. She didn't have to look back.

"I was a stranger to this place. I became an actress. Tamil people are known for their welcoming attitude towards refuge-seekers. The fans gave me a warm welcome. Within a very short time, I had climbed the peak of fame and glory. I had plenty of fan clubs and fans. This irked some. They said anything and everything about me. "She had acted in blue films", "She was having lesbian affair with her friend", etc. The said friend is like a younger sister to me. Do you know how upset I was when I read those stuffs? I'm a woman too. Like a sister to you! Just because I act, it doesn't mean they could say whatever that comes to their minds. I cried. I prayed. What else could I do? Somehow, that problem was resolved.


People call you the next 'Silk' Smitha.

(A smile flashes on her face) Really! You can't compare me with her. She is such a senior to me. She's such a great dancer! You should just see the kind of steps she danced! I just about manage to dance. That's all. I can't be compared with her. And, 'Silk' Smitha gave importance to only dancing. I'm trying to give equal importance to both dancing and acting. Matter of fact- I have cut down my dance numbers and am concentrating on doing some good character roles.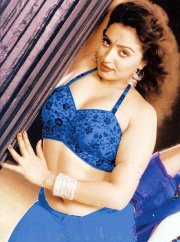 The name 'Mumtaz' is synonymous with dance. Have you forgotten the fame that 'Malai malai' brought for you? Then, why do you want to cut down on dances?

I can dance only for a while. The fans will like it only for a short time. Tomorrow, another actress might come up and the audience might go crazy for her. What will happen to me then? Think about it. I want to be in the Tamil industry for a long time. I need to start changing myself right from now. That's why I'm searching for some good roles.


So, are you looking for heroine roles? Is that possible?

Why not? A glamour actress can shift to family-oriented roles whenever she wants. Actresses like Khusboo, Simran ad others had started their careers as glamour actresses. Only later did they shift to serious roles. That is the path that I'm going to take. I don't accept song offers these days. I agreed to do a song routine for Oscar Films because Oscar Ravichandran himself had asked me. He said that in the next film, he would have a good role for me. That was the reason why I accepted the film. That was the only film in recent times that had me in a song sequence. "I'm 25 films old. Among these, only 5 films had me in a single song appearance. Otherwise, I'm like any other heroine.

"In 'Chocolate', I did a dual role. I was one of the heroines in the film. In films like 'Malabaar Police' and 'Budget Padhmanabhan', I was one among the two heroines. I have decided to do only those kinds of roles. These days, the trend is to make films with one popular hero and two heroines. I can very well be one of the two heroines. I can even dance in that role…"


What, according to you, are your pluses and minuses after entering filmdom?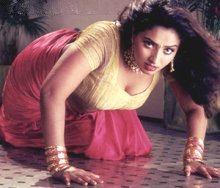 Becoming an actress was the biggest plus of my life. Acting was the one that brought me so much of fame and recognition. That was the biggest negative point too. It's affecting my personal life. People write whatever they want about me. And, I ant go wherever I feel like going. I want to enjoy life with my friends and family. I love visiting places. I love children. I love going to the Marinas and wander about on the sands. I love eating coconut and mango sundals. But, I cant go to the beaches in the daytime. I go to the beaches only after 10.30 pm. That too with purdah. I walk along the waves. The sundal vendor would see me, so I almost run. You need to enjoy life, Sir. If you don't enjoy it now, when are you going to?