Simran's bye bye to Savitha's voice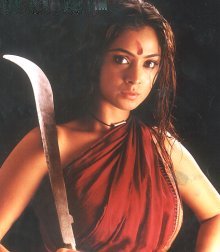 She's decided to dub herself! Why? "Some people have criticized this decision as difficult times for Tamil. But this decision is a step towards my achievements", says Simran.

What's happened to Tamil & Simran?

All the shooting of 'Kovilpatti Veeralakshmi', Simran decided to stop using Savitha's and dub herself instead. When asked why, she says that she wasn't the one who decided that. It was the director of the film, Rajeshwar.

'Kovilpatti Veeralakshmi' is the cinematic representation of the atrocities committed against the Dalit community. This is one film that has almost zero cinematic-ness to it.

Only one thing about this film have been made known to the general public. That is Simran appears blouse less in this film. People who have seen this say that it is a wonderful one. Amidst all the entertainment only film, this is a rare occurrence.

Hey, we forgot to tell you something. You must have wondered why Simran had decided to dub for this film in her own voice.

We had Devayani who used her voice here & there in 'Panchathanthram' to titillate the audience. Hopefully, Simran has bigger plans than that.

With 'Kovilpatti Veeralakshmi', Simran is aiming at the National Award for the first time. To win the National Award, the actors & actresses need to dub in their own voices. That's why Simran doesn't want to use another voice.

If this the beginning of bad times for Tamil language or is this a milestone in Simran's career?

We'll know only after the film's release.



---
'New' has Kareena. 'New' has Ajith too!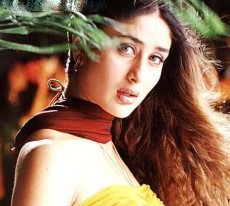 After 'Baba', the most talked about film is turning out to be 'New'.

S.J.Surya was someone who was once working night shifts in a restaurant as a waiter and during daytime, was looking for a break as an assistant director.

Today, his hand work is paying up. He didn't stop with the series of super hits. Now, he's ready to launch himself as a hero. Isn't it surprising that he's now grown to a position where he's French kissing Simran?

He made 'Kushi' a megahit in Tamil and Telugu and had almost competed the film in Hindi too. Kareena Kapoor plays Jyothikaj's role in the Hindi version. She has agreed to do a guest appearance in a song sequence for 'New' which has S.J.Surya in the lead role.

Ajith has had a major role in S.J.Sruya's progress. He too has accepted to do a guest appearance in the film.


---
Srikanth - Sneha: Perfect Onscreen Chemistry!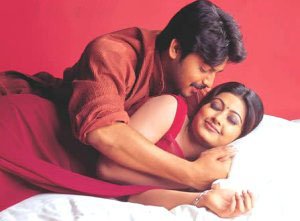 Sathyajyothi Films is a production house that had introduced the likes of Manirathnam & Kathir. After a break of 5 years they are making another film called "Parthiban Kanavu".

The film, which has Srikanth & Sneha in the lead, is being directed by a first time director Karu Pazhaniappa. He was an assistant with R.Parthiban.

Gopinath, who had created a big impact with his cinematography in 'Dhil', is the cinematographer of this film. Music is scored by the busiest music director in the field these days, Yuvan Shankar Raja.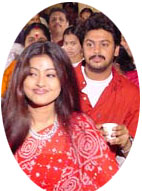 "There's something intriguing and special when a man's dreams & ambitions come true. This is the plot of 'Paarthiba Kanavu'. We are going to narrate a story on these lines with Chennai metropolis as the backdrop," says the director of the film, Karu Pazhaniappa.

Srikanth & Sneha had turned up for the 'Pooja' of this film. They were both dressed in red and they were the center of attraction on the occasion. They all had just one thing to say, "The Srikanth - Sneha pair looks excellent". The director had the same thing to say too.

Looks like gossips aren't going to stop in near future!



---
Isha Deol with Vijay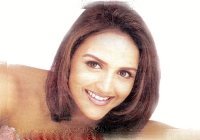 After, 'Youth', Vijay's next action & sentiment film is 'Bhagavathy'. As soon as this ends, he would start working on 'Seethai'.

The only information available about this film is regarding his co-star.

She is the daughter of the girl from Shri Rangam who had, years ago, swept Bollywood off its feet with her good looks and her dream girl roles, Hemamalini. Her daughter, Isha Deol is one of the new generation of actresses in Bollywood. For the first time she is going to act in Tamil films, with Vijay.

Inspite of having been born brought up in Mumbai, Isha speaks fluent Tamil. She had once told in one of her interviews that she wanted to act in Tamil movies with Vijay. Within a very short period, her dream is all set to come true.




---
Vijay's Bhagavathi for Diwali!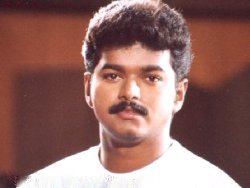 Vijay does 3 films each year. But this year, he has already done his quota three films 'Shahjahan', 'Tamizhan' and 'Youth'. His latest 'Bhagawathi' is slated to be released on Diwali, ie, on the 4th of November.

'Bhagavathy' is his next action film after 'Youth'. Everybody, starting right from Rajini, down to Vijay's great friend Surya, has shown his heroism in action films. Vijay was the only one who had not done one yet.

His fans were continuously bombarding him with requests to act in action films. Finally, their dreams came true. Vijay signed up an out & out film with Venkatesh (of 'Chocolate' fame) as the director.

Rathinavelu, who spun magic on the screen with his cinematography in 'Nanda', is working in this film, at Vijay's request.

Reema Sen plays the heroine of the film. Deva scores the music for this film. For comedy, there's Vadivelu. With an excellent team like this, the film is progressing rapidly. Shooting is on at various locations in Chennai, Vishakapattinam.



---
Reema Sen Back in Tamil Costarring with Vikram & Vijay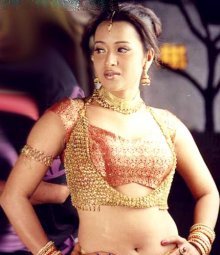 'Minnale' was the biggest hit of the year 2001. The film had completed 100 days at Devi, with 4 shows. Devi, as we all know, is the biggest movie hall in Chennai.

But, the heroine of a box office super hit like that, didn't have another film in Tamil for such a long time.

Her callsheet diary was overflowing with 5 Telugu and 1 Hindi films. So, Tamilnadu couldn't see her for almost a year.

Now, the good news - she's working with Vikram in 'Dhool' and with Vijay in 'Bhagavathy'. Both the films are set to be released on Diwali.

'Dhool' has Jyothika as a village belle. Reema Sen acts as a city bred girl.

She has sworn not to repeat her previous mistake. "This time, tamil films are my priority," she says.



---
Great news for Vairamuthu fans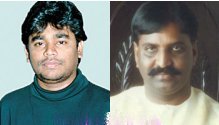 Vairamuthu - one of the best poets that Tamil has ever seen. A.R.Rehman - A musical genius of our soil who is making India proud wherever he goes.

Recently, a rift happened between these two giants. The ones who suffered the most were the people who were treated to a heady combination of new generation music with excellent lyrics. Lot of Tamil loving hearts were shattered when news surfaced that Vairamuthu had no place at all in Shankar's 'Boys'.

Well, here's good news. A.R.Rehman composes music for all the 10 songs of the S.J.Surya-Simran starrer, 'New'. Guess who's doing the lyrics? Vairamuthu himself.

He was the one who had written the lyrics of S.J.Surya's previous films' songs. So, S.J.Surya was not ready to let go of Vairamuthu for anything in the world. Rehman too had accepted.

Vairamuhtu used to often say, 'Give me an unusual story line. I'm ready to strain myself & come up with some stunning lyrics.

Hopefully, 'New' (The Tamil adaptation of the English film 'Big') will have lyrics that will arouse new emotions.

All said & done, the audience is waiting for musical wonders new that these two artisans have reunited. This is another expectation created by 'New' ever before its release.