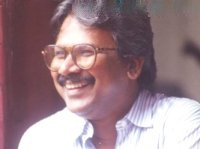 "Madhan! Madhan!"

Shanthi came running fast towards Madhan causing a surprise to him. "Why are you in such a hurry?", questioned he.

"No, Madhan, I am very tense. I have different news to hear about Manirathnam's film. I would like to know the truth about them. So, naturally, I have to rush off to you. Are not you the storehouse of all sorts of filmy information?"

Shanthi was gasping for breath she could speak with obvious difficulty.

"Don't be in a hurry . Cool yourself, Shanthi. Don't be restless. Why are you this curious? Will your head break if you are in dark about some cinema news?"

"Don't chide me, Madhan! I have gathered myself. Now I am O.K. Tell me about Manirathnam's film at least now……"

"For the past one year Manirathnam was shaping his screenplay with the care of a sculptor who works on the object of his imagination. He is still in double mind about giving a title to his film. Whether the perfect name would be 'Manjal Kudai' or 'Kudaigal'? This is the question that is crossing and confusing across his mind. But one thing is clear. It is ascertained that Madhavan, Simran, Naddita Das and Prakashraj are sure to top the cast list. Simran would be raising and protecting three children. Madhavan is going to play the part of a terrorist."

"Wow! Is it Madhavan who is going figure as a violent person? This kind of imagination is very strange indeed. Unbelievable!"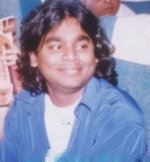 "Have you taken Manirathnam for granted? He conceives differently and executes excellently. Moreover, the film would be airing the fighting spirits and the revolutionary feeling of the 'Liberation Tigers'! 'Kudaigal' or 'Manjal Kudaigal', for all practical purposes, would be the story of an angry young man who rages, frets and fumes on seeing the sorrowful lot of a section of people who don't have any rights at all in their very own homeland".

"Madhan! Will it not be fine if Ilayaraja scores the music for such a film?"

"Well, you belong to the majority. Sensing that all people would think only in this way, Manirathnam, in as much as he thought otherwise, had insisted A.R.Rehman to give off his best in the film. "You have to create the sort of music that would completely transform the very fabric of your life towards the most favorable results ever!". Paying heed to the words of his mentor, A.R.Rehman worked his way at once to produce and place before him the first song of the film!"

"Wonderful!"

"A.R.Rahman has to rise to the occasion as Manirathnam has decided to bring out the film before the end of this year. Writer Sujatha, it seems, has heard the song. Impressed by the song he has remarked, "Only Rahman can equal Rahman! What more judgment do you want?"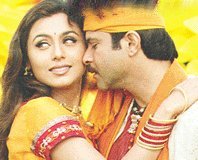 "By the by, has Rani Mukherjee been to Chennai?"

"Oh, it is another story altogether. Don't be carried away as she looks like a queen in films. The mediamen were in for a total shock on the other day. Yes, Rani Mukherjee was very short when seen in person. She does not have an appealing voice either. But she was able to answer the numerous questions posed to her in the function held in honor of 'Nayak'."

"It's alright, then. What do you have to say about 'Nayak'?"

"As our readers(users) go through this section the picture might have been released in theatres. People say that 'Nayak' is better than 'Mudhalvan' in many aspects. All the blemished of 'Mudhalvan' have been removed while giving it a version in Hindi. A shining example can be cited. Take the equivalent of 'Azhagana Ratchasiye' song scene. The pots shown in Nayak are adorned with some beautiful drawings on them. Is it not an improvisation? Shankar is firm in his mind that even the Tamil movie lovers would be able to appreciate this Hindi film.

"What would be Shankar's next film?"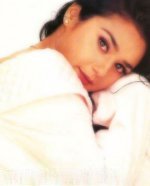 "It would be 'Robo' in all probability. For Robo, he would be joining once again with Kamalhassan. Robo is expected to create history as the first great Indian film of Science fiction. Kodambakkam Challenges that Shankar would be ranked as the number one director of India once the film is released."

"And who would be the heroine to participated in the kissing competition with him this time?"

"Don't you feel shy to ask such a question? My good times! It would be Preethy Zindha this time to pair with Kamal. You may remember the zestful appearance of hers in the film, 'Uyire'!"

"Hai, have you noticed one thing? Shankar is in the habit of utilizing the actresses like Madhubala, Aishwarya Rai, Manisha Koirala and Preety Zindha who were all introduced by Manirathnam. Does it not seem that both of them are engaged in a jolly competition? Or is it a strange coincidence?"

Shanthi laughed and laughed.
---
Majnu Songs - Review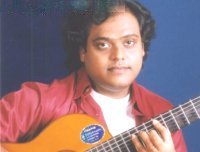 "Majnu" songs are the latest presentation of Harris Jayaraj.

The songs hold their sway on our hearts. In the early nineties, A.R.Rehman came as a bolt from the blue. His music with its modern trends captivated the hearts and minds of the whole lot of youngsters. The youths of the land readily fell for him. And now it is the turn of Harris Jayaraj to repeat the same trick. In attracting the discerning ears of the youths of the day as a piece of magnet would do with that of iron, Harris remains as adept as A.R.Rehman. He nearly equals his illustrious mentor in weaving a grand spell of musical magic.

All the six songs lend grandeur to the film. Really, they belong to a higher class. If we were to point out our hand and announce the song that takes the first place in the fashion of metro Priya of yesterday (!), the song that comes to the fore is "Gul Mohur Malare". We are simply flabbergasted by the strenuous efforts taken by Harris Jayaraj to add color to the latest lyrical lines of love poured down from the pen of Poet Vairamuthu. A.R.Rahman is known for augmenting character, flavor and taste to even the tiniest of sounds. Following in the footsteps of his legendary guide and Guru, Harris Jayaraj has jerked and flipped the guitar in a masterly manner in the "Charanam" of this song to produce torrential showers of music.

Among the songs, "Mercury Mele" may be ranked as the next-best. The clear-throated voice of Devan has rendered the song. Our bliss increases and increases as we go on hearing it, since the lover stands alone and sings the feelings of his blossoming love. The new catchy word "Athoda" lends a jolly mood of the song.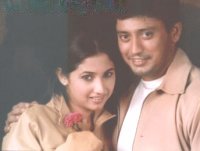 The song "Mutharkanave" starts in the Carnatic fashion. In the course of the song, suddenly, Harris gives a twist and turn to the trend of the music by bringing in his wonted western music surely; he gives us a surprise gift. The sonorous song, "Padapada Pattamboochi" has been rendered in the resonant voice of Sadhana Sargam. Whether any other singer might have sung that song with such an authority is not known.

There are two small songs in addition to these four songs. They can very well be called as Haikoo poems. The lady lyricist, Thamarai, writes one of the songs, "Hari Gori". The other one is "Pinju Thendrale".

All said and done, the songs cannot be termed as unalloyed pleasures. Actually, they remain as mixed bags for there are some mistakes too. Bombay Jayashree's voice had fascinated all no end in "Vaseegara". But it lacks lustre in "Mudarkanave". There is a trace of weariness in it. Harris might have reminded of Harini instead of Bombay Jayashree. The chorus sound "Oh" that comes between the first Pallavi and Charanam is in high pitch. The noise becomes a burden to the ears. Harris might have strained a little more in the formulation of the time for "Pinju Thendrale".

The songs, "Gul Mohur Molare" and "Padapada Pattamboochi" easily remind us of the songs, "Pachchai Nirame" and "Uppukkaruvadu" respectively. We don't say that they are copied works. But Harris might have easily avoided this trend of adopting from the hit songs.

But to our youngsters would treat even huge mountains as small mustard seeds in the event of being encouraged by their sweet hearts. "Kannin Kadaipparvai Kadhaliyar Kattivittal Mannil Kumararkku Maamalaiyum Oru Kadugaam"! As such, these small drawbacks can be over looked large heartedly, taking into account the tireless work put in by this creator of grand music. His new thoughts are worthy of a welcome reception. His shortcomings, here and there, may be treated as the spots adorned for removing the effects of the evil eyes.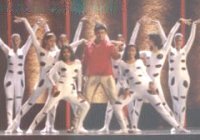 A.R.Rehman was introduced as a music director in 1992 with the film, "Roja" and immediately delivered the goods. The waves created by him then have not yet subsided until now. There is no turning back for his, since then. Now, nearly after a decade, Harris Jayaraj has made it big with his very first assignment, 'Minnale'. It can be said that he too had created a feverish frenzy in the world of music through the songs of 'Majnu'. He has been maintaining his popularity, image and the quality of art. No doubt, he has done his motivator, A.R.Rehman proud.

In the light of the above facts, we are compelled to think as follows:

Harris Jayaraj is the musician for the future. His name would be uttered fondly by theTamilians living all over the world in the same vein as they held dear the names of Ilayaraja and A.R.Rehman, the two unassailable maestros of music. The years to follow belong to the budding wizard, Harris Jayaraj. There can be no denial of it.

---
Drum-beating did not click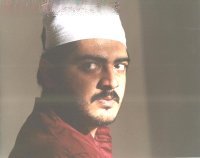 There was much ado before the release of 'Citizen'. But the heavens have not fallen with the release of the film. Of course, the film is making progress slowly like a quiet-flowing stream. Serenity is there, but certainly no fireworks. The later half of the film is in Pell-mell if it is not a perfect pandemonium. One is tempted to question whether all such paraphernalia was necessary even before the release of this film.


They boasted that the film was sure to win several national awards. But it was not to be. The director and Ajith, perhaps, were under the misconceived notion that the variety of get-ups was enough to fetch the coveted awards to the film. (For all this, each of these get-ups occupy the scene for just three minutes at a stretch)


Nagma was compelled to act in the film with the help of very strong words. "This film would prove to be wonderful turning point for you. You are going to do a powerful role of a C.B.I officer!" But Nagma, in the end, was in for disappointment and dismay. Some scenes vital to her were cut away. The voice dubbed for her was not up to the needed standard. Nagma had to ventilate her grievances openly before the media persons. At the height of her anger, Nagma gave a telling punch to the 'Citizen' people. "They ought to have utilized my character in the climax if at all they were sincere in bagging national awards!" Of course, it was not at all an edge-of-the-seat climax!


It must be said that even Nagma was done some justice. She came for half an hour shouted hoarse (Kaach, mooch) and left away. Meena's plight was poorer. She was not for either accepting a guest role or appearing just in a song sequence. People repeated the same words they already told to Nagma. Rather they added more colour to their assurance this time. "The story takes a turn just because of you making yourself the all-important turning point. Meena, gullible as she is, has accepted the role, which has no pith in it. And the inevitable die has been cast. Another chance having no charm has come in her way. She is now slated to dance for a song in Vijay's forthcoming film, 'Shah Jahan'.


When the film was nearing completion, it was announced that all the workmen would be presented with television sets. Such a promise was handed out as the producers were damn hopeful of the grandiose success of the film. Now that the film has not created any big wave, they have retraced the steps. Till date, their promise remains unkept. So, they have incurred the wrath and the curses of the workmen.


Our section, 'Mistaken Takes' would bear testimony to the fact that the 'Citizen' people have disappointed the audiences to the core after creating many fond expectations in their hearts. A peep into the subsection 'Citizen' would reveal loads and loads of seathing criticisms and glaring mistakes.

The people concerned should realize early that those who want to give a surprise gift to the viewers must always hold their cards closer to their chest. They would do well to take a leaf out of the book of Director Shankar. He never blows his trumpet prior to accomplishing his feats. Cinema is all about delivering the goods and not about chattering matters of all sorts.




---


The audio cassettes of Prashanth starrers 'Chocolate', 'Virumbugiren' and 'Majnu' are in hot currency among the movie-loving public of Tamil Nadu.

Which picture would be released in the wake of 'Star'?

Will it be Virumbugiren? A big no is the answer. 'Chocolate' which was launched after 'Virumbugiren' has overtaken it in the race to hit the Silver Screen. Virumbugiren, which was inaugurated two years ago, is still lagging behind.

Chocolate enters into the arena of competition with a big bang. Its audio cassette announces prizes worth over Rupees one thousand. The song, 'Malai, Marudamalai' has become a mega hit. There is no stopping the 'Chocolate'.

Anyway, there has to be a calm after the storm. We can expect a breeze to blow in 'Virumbugiren' following in the footsteps of the tempest, 'Chocolate'.




---
Laughter is the best medicine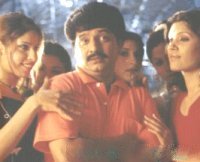 Vivek is the light-hearted, happy-go lucky man on and off the Silver Screen. By nature, he is a jolly man. The day in which scenes with Vivek are shot naturally turns out to be a day of delight of all the unit members of the concerned film.

Director Sasi testifies to this fact. He is directing 'Roja Koottam' under pressure with all sorts of tension. He has reason to be so, because he is making a film for a big producer. He is directing a brand new hero. And he has landed on an opportunity in Tamil filmdom after a gap of two years. After sending word for Srikanth and Bhoomika, he becomes too busy with the preparatory works for the shoots along with lens man Panneer Selvam. No doubt, they earn their bread by the sweat of their labour. And film-making is a nerve-rocking, back-breaking and brain-taxing work.

But Vivek provides the much needed relief to these people by cracking spontaneous wits and cutting jokes at the expense of all and sundry in the light-hearted vein. Sasi is used to light up at the entry of Vivek into the set and thoroughly enjoy every minute spent in his company. As his heart grows lighter, the director becomes all smiles. He conducts the rehearsals in a happy mood, teaches the delivery of dialogues like a bosom friend, orders for 'action' amicably and announces 'Cut' in a satisfied manner.

The comedy of Vivek turns away the tension of those who stand beside him. He effortlessly succeeds in keeping all people in a happy frame of mind. There is none who does not wonder at him. "This man converts the whole unit into a spirited and exuberant lot!"





---
Reemasen has made it big!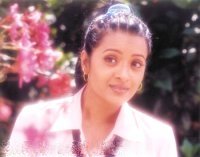 Reemasen was a successful model. She has figured in many ad films for various materials such as Clinic Shampoo, Lux soap and Nescafe. She was determined to dedicate all her life to the profession of Modelling itself. But God has willed otherwise. When Cameraman Deva got a glimpse of her, she had hit a jackpot!

As a result of her acting in the Telugu film, 'Chithram' and the Tamil movie, 'Minnale' and since both of them turned out to be super hit pictures, Reemasen has shot up to fame. Today, opportunities come by to her in a great number. Chances are galore for her to act in Tamil, Telugu and Hindi films.

The Hindi filmdom has accorded a red carpet welcome to her, it seems. Already she has bagged three Hindi pictures to her credit. One of those Hindi films is being directed by our own Agaththian.





---
Winds blow hard but the tree remains still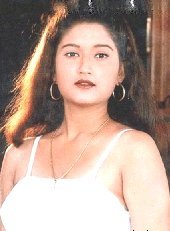 So many Criticisms were leveled against Laila when her pictures failed to capture a place of pride in the hearts of the audiences. But the rumours about her have not yet subsided even after the arrival of several hit films of hers. Such as "Parthaen Rasithaen", "Dheena" and "Dhil".

The news is now spreading that Laila has recently entered into drunken brawl during the shoots of 'Kaamarasu . Following a row with the director, she vehemently insisted that the director should seek pardon from her, stood her ground and won her case too. There was no contention from the side of Laila against such an allegation.

There is a news that she is in love with Director Bala. But nobody is prepared to believe this piece of news for Bala is not a guy of such type. He has not featured her in his film, 'Nandha' either for her endearing dimple or for her enchanting smile. He solely believes her for her acting powers.

Whether Laila takes into account the various types of gossips at all? The lucky assistants of Laila have this answer. She loves Internet so intensely. She won't at all be distracted by these negative things!"

---
Vijay:

Tamil is the language known to me. It was Tamil Nadu, which sung lullabies to e when I was a child. Tamils are the gods who provide a good life to me. I will never opt for any other language even forgetfully, whatever may be the compulsions.






---

Singer Dipu:

Love blossomed between me and Harini in Australia. As we were having the same state of mind and since our thoughts were of the same wavelength, we fell in love, most naturally. We would be entering into wedlock during the ensuing month of January.


---
Pravinkanth:

Before becoming an actor, I made a video film about me and screened it to be viewed by the big director like Manirathnam, Shankar and Bharathiraja. After seeing the video film, Bharathiraja spoke some encouraging words about me. "There is a speed in you. There are signals that assure a good future for you!", he congratulated.


---
T I T B I T S

Ramji, the specialist dance in single song sequences, is going to act as hero alongside Suvalakshmi in the film, 'Jamila'.
(Ramji! Can the fans sing 'Parthukkittu Ponalum Parkkama Ponalum' anymore?)




---

Director Lingusami registers gratitude for director Rajakumaran as the latter had recommended the story of 'Aanandham' to producer R.B.Chowdhry. "I may effect changes in the cast lists of my future films. But I would continue to offer chances to Devayani in my films!"
(It gives Anandham to all! A piece of blissful news indeed!)


---
Shortly, Sarathkumar and Napolean would be acting together in a film.






---

Bharathiraja is going to create a love film in Singapore with his son Manoj in the lead role.
(Was he the director of 'Mann Vaasanai'?)





---

Director Venkatesh of "Chocolate" fame is going to direct the Vijay starrer, "Velan". (And we were given to understand that the story of Thirupathisamy is undergoing some changes.)





---

All were astonished to hear that R.B.Chowdhry told on the occasion of the cassette release function of "Samudram". Ravikumar has helped me monetarily so as to enable me to proceed with "Samudram". K.S.Ravikumar has extended his helping hand to the producer by lending a sumptuous amount without getting any interest against it. (Very good, Cash Ravikumar! It is good of you!)

---

The story of Director Charan's "Alli Arjuna" is centered around the subject of eve-teasing. He affirms that it would turn out to be his best film.





---

The picture "Kamarasu" hails the donation of human limbs to the needy. True to the theme of their people, it is known that all the unit members have come forward to donate some limb or other of them.